A Jeep Thing
Owning a Jeep vehicle is an experience unlike any other. If you're thinking about buying a Jeep, just know that you're buying into a well-established community. Jeep owners have a common experience that starts on the first day that they own their Jeep vehicles, and perhaps you don't even realize what you have. 
For Wrangler, Patriot, or Cherokee owners, it's a wave. We're not talking in metaphors here; it's an actual wave. An unsuspecting new Wrangler owner might all of a sudden notice other Jeep drivers waving at them while they pass each other on the road. No matter how far away those opposing lanes may be, you can still see the hand moving in the window as you pass. What does it mean? It means, "I see you cool Jeep owner. I respect you. And I acknowledge your presence in our exclusive club."
Jeep Life Philadelphia
If you don't own a Jeep already and don't know anyone who does, you've seriously been missing out on this community. Owning a Jeep means you that understand the value of a hard-working, rugged, and powerful vehicle that can handle everything nature throws before you. It's an off-roading driving experience. It's driving out into the world and knowing that you don't have to worry about the road ahead because you and your vehicle can handle it.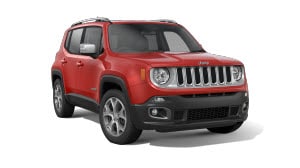 Many Jeep owners are also outdoor enthusiasts, and around Philadelphia, that means going off-roading or mudding at local parks. It means going camping, road tripping, and star gazing through the open roof of your Jeep vehicle on a clear night. Whatever your Jeep life looks like, it's sure to be a one-of-a-kind adventure. 
To really help you be part of the Jeep community here in Philadelphia, Barbera Autoland has put together several awesome articles. Whether you're looking for great places to go off-roading or you just want to confer with other Jeep owners, we've got all of the information for you below, plus a FREE Jeep eBook download. Check it out!

 Free Jeep eBook
Car Washes after Off-Roading