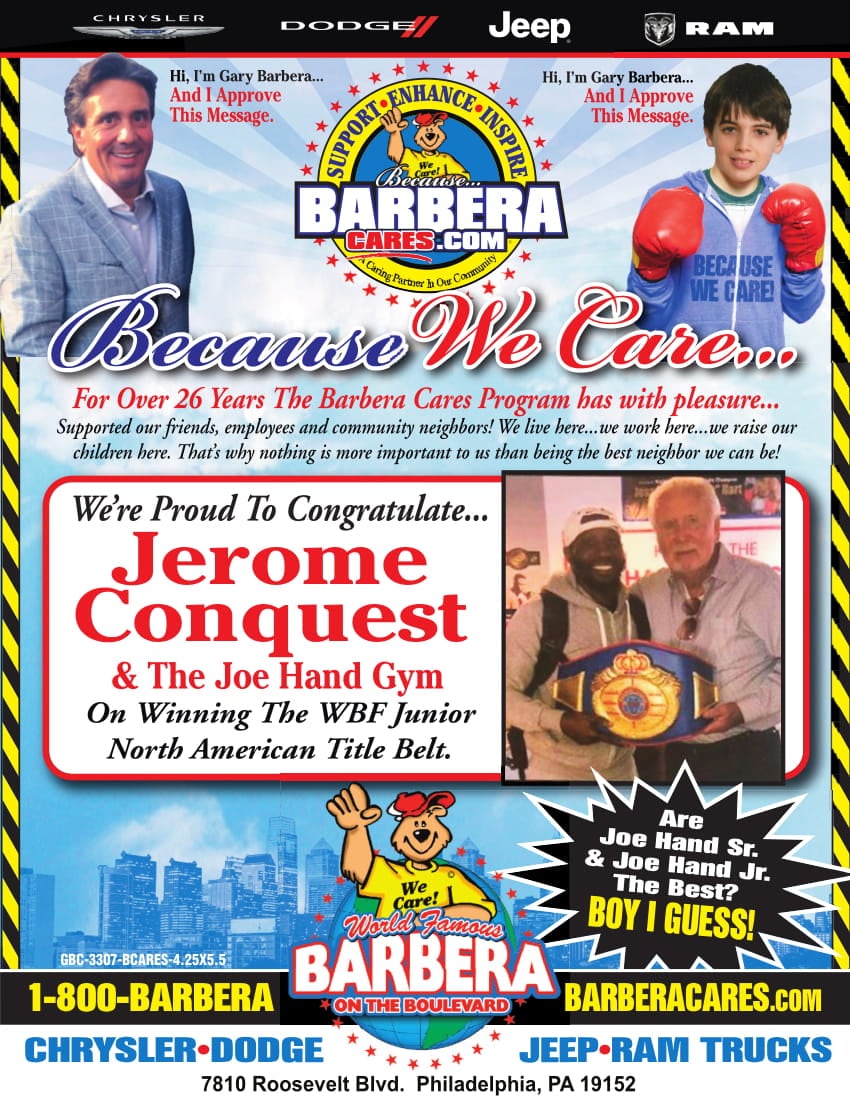 We're Proud To Congratulate... Jerome Conquest& The Joe Hand Gym
On Winning The WBF Junior North American Title Belt.
For Over 26 Years The Barbera Cares Program has with pleasure... Supported our friends, employees and community neighbors! We live here...we work here...we raise our children here. That's why nothing is more important to us than being the best neighbor we can be!