Feasterville-Trevose, PA, is a former census-designated place in Lower Southampton Township, Bucks County, with a population of approximately 6,500 people during the last US census in 2000. Due to a rise in population, it was separated into two official census-designated places, Feasterville and Trevose, during the census, though many people still call the area by its original name.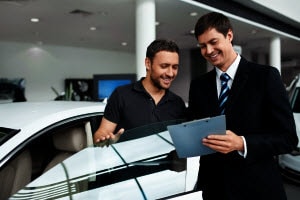 While it may now be officially two different places, the community that has always lived and played in Feasterville-Trevose doesn't seem to notice a difference. Home to the Southampton Cyclones of the American Inline Hockey League, the community is in love with their local professional roller hockey team.
In addition to the professional league, Feasterville was home to the Eastern Collegiate Roller Hockey Association's Regional Championships each year from 2003 to 2007. The annual National Collegiate Roller Hockey Association National Championship Tournament was also held here in 2003.
Chrysler Dealer Near Feasterville-Trevose
Barbera Autoland is your local Chrysler dealer near Feasterville and Trevose. We offer new car sales, financing, and service in our dealership nearby.
Barbera Autoland keeps a huge stock of over 1,000 vehicles, making us the #1 volume dealership in the Philadelphia area. That being said, we're the premier Chrysler dealer near Feasterville-Trevose, and we offer a huge inventory of new, used, and certified pre-owned Chrysler vehicles for you to choose from. Our friendly and professional sales team will be happy to help you through your entire car buying journey or you can start right now right on our website.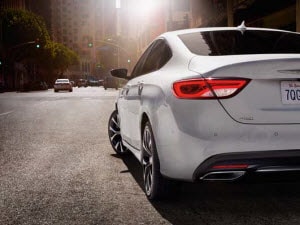 Our entire inventory of new, used, and certified pre-owned Chrysler vehicles is available to you any time on our website. Check out all that we have in stock in our online inventory that's easily searchable and always up-to-date.
Once you've found the perfect Chrysler vehicle for your wants, needs, and budget, you can apply for your auto financing from the comfort of your own home. Our credit application is safe, secure, and available for you at any time.
When you're finished with all of that, stop in to our showroom and let our sales professionals help you pick all of the options and features you want and need in your Chrysler vehicle and get you set up with our service team to get your first appointment scheduled.
To start your journey with Barbera Autoland, visit our showroom at 7810 Roosevelt Boulevard in Philadelphia, PA, any time Monday through Saturday between 8:30 am and 9 pm or give us a call to schedule a test drive.
Directions to Barbera Autoland
Barbera Autoland is just a 20-minute drive from Feasterville-Trevose.
To get to our showroom, head southeast on PA 132 East/East Street Road toward Central Avenue. In about 1.5 miles, make a right onto Old Lincoln Highway.
In 0.7 miles, turn right onto N US 1 South. In another 6.1 miles, you'll want to stay to the right and continue onto East Roosevelt Boulevard. Barbera Autoland will be on your right.