When you buy a Chrysler, you know you're buying more than just a beautiful luxury car. You're buying a seat at the table of Chrysler vehicle owners who all know the power and luxury of the brand. You know you're buying quality, precision, and luxury with every dollar you spend.
In Philadelphia, there are only a few places where the luxury of a Chrysler can be truly appreciated. But you can see all of the Chrysler models for yourself and admire their beauty, power, and luxury features at your local Philadelphia Chrysler Dealer-Barbera Autoland.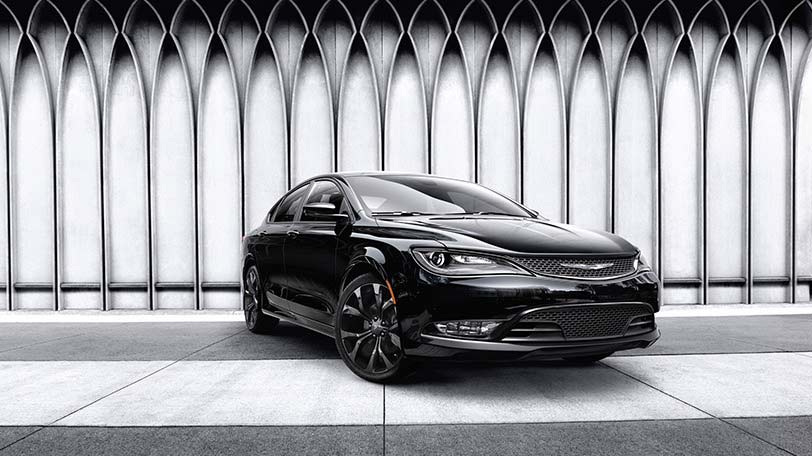 Quality
Buying a Chrysler vehicle should be an enjoyable experience from start to finish. With Barbera Autoland, that's exactly the experience you'll have. We offer a friendly and knowledgeable sales team who are specially trained in providing excellent customer service. We'll guide you through the process with honesty, integrity, and a can-do attitude so you get exactly what you want with all of the bells and whistles you're wishing for. When you shop with us, you can count on receiving the service you expect when buying a luxury vehicle because that's the way we treat all of our customers whether you're here to buy a new car or coming in for your regularly scheduled maintenance.
Choice
Would you rather shop around at all of your local dealerships or shop at one that has all of your options in one place? At Barbera Autoland, we carry a huge selection of new, used, and certified vehicles for you to choose from including all of the latest models such as the Chrysler 200, Chrysler 300, and Chrysler Town & Country. For used cars, we offer a Limited Lifetime Warranty so you can Drive Forever Worry Free! Under the warranty, we'll pay 100% of the parts and labor of covered service repairs and all you pay is a small deductible. That's just one small way we take care of all of our customers.