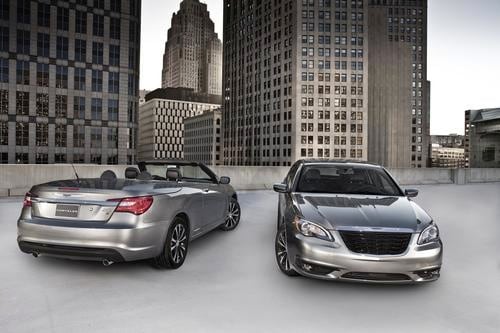 Delaware County has gorgeous scenery and you should enjoy many of the relaxing roads with a luxury vehicle. As a leading Chrysler dealer serving Springfield, Barbera's Autoland has premium sedans, convertibles, and minivans to help you enjoy everything Pennsylvania has to offer in style.
Cruise a Chrysler and Enjoy Everyday in Springfield
Imagine showing up to the Springfield Country Club or the Springfield Township Golf Course with gorgeous LED lights accentuating your headlamps and showing off European styling without the inflated price. This is the benefit of owning a Chrysler.
Models like the Chrysler 200 and 300 offer many different stylistic points for those looking for the finer things in life. The Chrysler 200 offers the latest tech features mixed with entry-level luxury. Chrysler 200 Convertible models offer the best way to enjoy the warm weather months, and show off the amazing American made interior.
Springfield Chrysler 300 shoppers will love the premium models to choose from. Specialty edition models from famous fashion designers, music icons, and more offer shoppers vehicles catered to their style. You will turn heads with every exterior accent, and know you made the right decision paying the right price for luxury.
Chrysler is also family friendly with its sedans, but even more so with the Town & Country minivan. You get the same great sleek style as you would with a premium sedan, but specialty entertainment and features for the family. Just because it is a minivan, doesn't mean it is boring. Enjoy driving around your growing family.
Keep Your Chrysler Cruising
Looking good doesn't mean anything if your breaks are chirping or shocks are squeaking. Make sure you are driving in complete confidence by keeping your Chrysler well maintained. Sleek body-styles are better accentuated with smooth shifting transmissions and powerful purring engines.
Drivers who want to enjoy all of these American luxuries, but can't quite afford a new car have plenty of options. We work with affordable lenders for the best car loans, so you can finance the car of your dreams. Also, our used vehicles offer the same style, but at lower price points. Certified Used Chrysler models can be as new as the current model year!
All of these vehicles and services are available to Springfield, PA drivers at Barbera's Autoland. For more information please call (888) 458-0230.
View Larger Map