Levittown is a planned community in Bucks County, PA. As part of the Philadelphia metropolitan area, it has a population of around 53,000 people, according to the 2010 US census.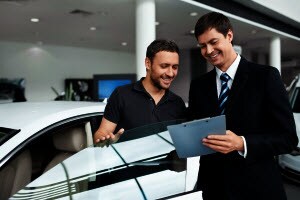 Though not actually a municipality, Levittown is often considered the largest PA suburb of the city of Philadelphia. It was planned and built by the real estate development company Levitt & Sons, which built another community by the same name in New York.
Levittown is the hometown of many notable persons, including Hollywood director and screenwriter Steven E. de Souza, one of the few screenwriters whose films in the worldwide box office have earned over $2 billion. The creator of Kim Possible, the show that featured a naked mole rat and a catchy tune, Robert Schooley, is also from Levittown.
Dodge Dealer Near Levittown
Located just a few minutes from Levittown, PA, is your local Dodge dealer, Barbera Autoland. As your local hub for all things Dodge, we offer new, used, and certified pre-owned vehicles sales, financing, and service. As the #1 volume dealership in the Philadelphia area with over 1,000 vehicles in stock every day, Barbera Autoland is the premier Dodge dealership near Levittown.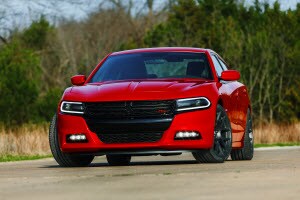 We offer a huge inventory of new, used, and certified pre-owned Dodge vehicles in our showroom near Levittown. You can check out all of the Dodge vehicles that we have to offer before you even step foot in our showroom by going to our website. Our easily searchable online inventory tool is easy to use and always up-to-date. Once you've found a Dodge car, truck, or van that you like, stop in to our showroom and give it a test drive.
Our friendly sales team will be happy to guide you through the entire shopping process from choosing the right vehicle for your wants, needs, and budget to getting you the best financing terms available. You can even submit your credit application through our website with our secure and safe application form.
When you're ready to start your Dodge car buying journey, call Barbera Autoland. Our showroom is conveniently located at 7810 Roosevelt Boulevard in Philadelphia. Our showroom is open Monday through Saturday from 8:30 am until 9 pm. Give us a call now to schedule a test drive.
Directions to Barbera Autoland
The trip from Levittown, PA, to Barbera Autoland is about 25 minutes without traffic.
To get here, get on I-95 South and take it to exit 32 for Academy Road toward Linden Avenue.
Continue straight onto Academy Road for about a half mile then use the left two lanes to turn slightly left onto State Route 1011/Willits Road. Follow this for 0.3 miles then make a slight left onto Holme Avenue.
In 1.8 miles, use the left two lanes to turn left onto East Roosevelt Boulevard. You'll see Barbera Autoland on the right.