About Your Brakes
Your braking system is an integral part of your vehicle's safety features. And while it may seem like a hassle to get that system repaired, it's vitally important for your overall safety. To start, let's go over the major parts of your braking system and what they do.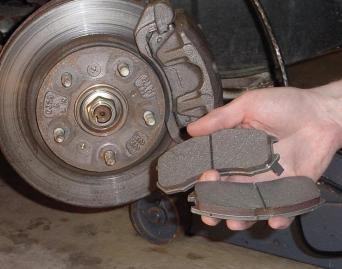 • Brake pads: The brake pads squeeze against the rotors to slow down the wheels and eventually bring them to a stop. These parts are made of softer metal that wears down over time and will need to be replaced regularly. Check your owner's manual for specific service intervals for your car brakes or truck brakes. 
• Rotors: The rotors are made of harder, layered metal. The rotors spin along with your wheels and are what the brake pads squeeze against. These will also need to be replaced regularly but should last through at least two to three brake pad replacements if brake repair is done regularly. 
• Brake fluid: Your brake fluid tells your car brakes or truck brakes when, how fast, and how hard to stop. The fluid needs to be replaced regularly to ensure that the braking system gets the information it needs.
Signs of Necessary Brake Repair
There are a few signs you can look out for that will let you know when to get your brakes checked. These are simple signs and this isn't an exhaustive list, but these are the most common. 
• Sign #1: Your brakes squeal. If you hear a high-pitched squealing noise, get your car brakes or truck brakes checked immediately. This is a built-in warning sign in your rotors that lets you know it's time to get them replaced. 
• Sign #2: You hear a grinding noise. This is a sign that your rotors are getting damaged every time you use your brakes. Any more damage and you'll have a serious problem on your hands. Get them checked out ASAP to avoid that at all costs. 
• Sign #3: Your brake pedal feels funny. This is a dangerous sign that means you need to pull over and check your brake fluid immediately. If your brake pedal goes immediately to the floor and has no pressure or if the brake pedal won't go down, this is a sign that there's a problem with your brake fluid and your brakes may not be working very soon.  
Brake Repair in Philadelphia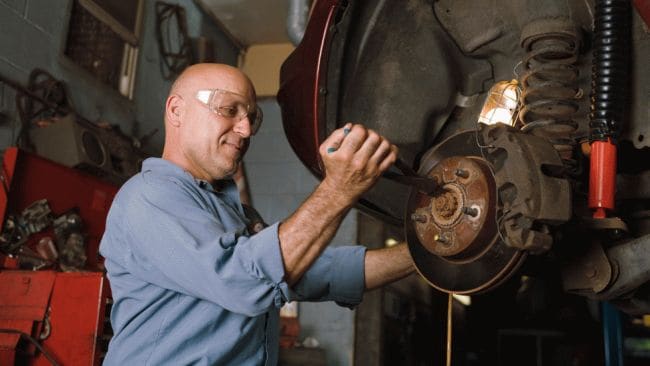 Whether it's time to get your car brakes or your truck brakes fixed, you can do it all with the service team at Barbera Autoland. We offer all of the services you need to keep your vehicle's brakes in great repair. We work on vehicles of all makes and models, and we have tons of experience. Our automotive service technicians are expertly trained to handle all of your vehicle's service and maintenance needs. 
To schedule a service appointment now for your truck brakes or car brakes, contact Barbera Autoland today. Give us a call at (888) 459-2131 or schedule a service appointment.