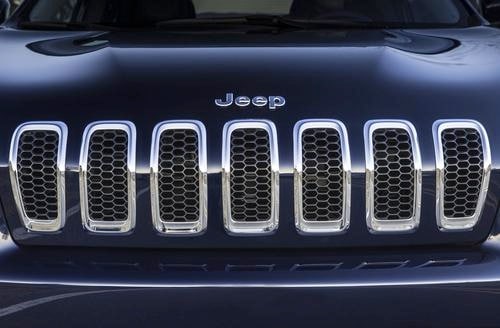 The snow-covered winters, the muddy mountains in the fall, gorgeous breeze in the spring, and the outdoor adventures of the summer can all be enjoyed in one supreme vehicle, a Jeep. At our Jeep dealership serving Langhorne, Barbera's Autoland, you can find the perfect SUV for daily driving and trail trekking, and also modify it with MOPAR accessories.
Jeep SUVs are Perfect for All-Season Fun
The Delaware River is a short drive away from Langhorne, and your Jeep doesn't mind you climbing in and out with dirt on your feet. You can load up all of your equipment, hook up a trailer, and fully enjoy camping. If it rains, you can always ditch your tent and sleep in your spacious SUV.
Enjoying the world around you is part of the essence of driving a Jeep around Langhorne. When the weather is nice in the spring, summer, and even fall, you can take the top off your Wrangler or Wrangler Unlimited to enjoy an open air experience.
When the colder months are upon us, you can rely on your Jeep to brave the storms. With your 4×4 you will trek through the snow with a sure grip. Your Jeep is designed with the latest technology, and equipped with the advanced safety features to ensure a successful journey.
Of course, Jeep is also known for its style. You will clearly show others on the road that you are the adventurous type, and models like the Grand Cherokee prove you can be both rugged and luxurious.
Be Well Prepared With Routine Maintenance
Your vehicle may be well equipped for taking on the trails, but it is up to you to keep it that way. Barbera's Autoland is also a leading automotive repair center, and our factory-trained technicians know exactly how to keep your Jeep at its peak.
Your Jeep is an extension of your personality, so why not make it exactly how you want? With the many MOPAR accessories available through our parts department you can add the essentials to better express yourself.
For more information on all things Jeep around Langhorne, please call us at (888) 458-0230 today.
View Larger Map