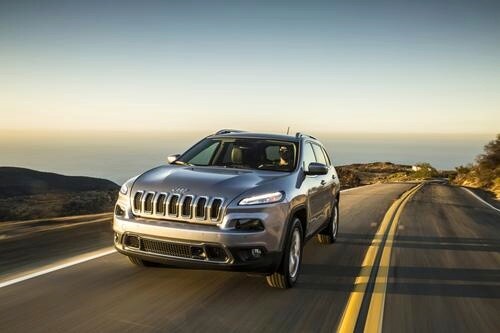 East coast living has both its benefits and downfalls. Depending on your driving can determine if you see the extreme seasons as enjoyable or a nuisance. Our Jeep dealership serving Springfield can help you conquer when the climate is less than desirable with a powerful and capable SUV.
Jeep Gets Drivers Through the Year
Pennsylvania is the perfect place for those who like winter sports and summer relaxation. You can spend your time trekking through the snow or mud, then drop the top and soak up the sun with one of our 4×4 Trail Rated SUVs.
Springfield Jeep shoppers can choose from compact SUVs with award winning engines and some of the best fuel economy ratings in the market. Models like the Compass and Patriot offer the perfect balance of daily driving efficiency and the capability to tackle trails. Weekend warriors love these SUVs!
Looking to take the adventures even further? The Wrangler and Wrangler Unlimited models are two of the most capable vehicles available. They come stocked with the ability to conquer treacherous terrain from trails like Moab and more. Snowy roads are slick, but less stressful with a Wrangler's 4×4 and traction, and the sun peers perfectly down on you in the summer when you take off the hard or soft top.
Grand Cherokee and Cherokee models offer the perfect mix of all that Jeep has to offer. These roomy SUVs have plenty of space for all the latest technology available today, and their finer features provide luxury to vehicles we love to get dirty. They are perfect for the night out on the town or day playing in the mud.
Stay Safe and Keep Your Jeep Well Maintained
It is imperative that you keep any car well maintained, but even more so if you plan on taking the paths less traveled. Breaking down on the side of the road is frustrating, but a tow truck can pick you up, breaking down on a mountain with no phone service is a much higher level of stress and even life threatening.
Our trained technicians will help keep your Jeep running properly, and inspect it before and after trips. Depending on the obstacles you might run into, we have genuine OEM and Mopar parts that help your Jeep go even further.
Looking to enter into these extreme activities today, then please call Barbera Autoland at (888) 458-0230. We finance both new and used Jeeps to our Springfield shoppers.
View Larger Map