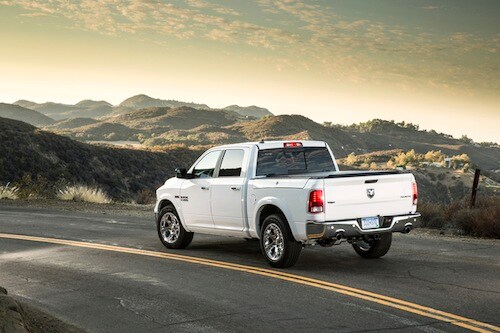 Are you the type who always lends your neighbor a helping hand? Do you work hard and need a vehicle that won't quit on you? Then you seem like the perfect driver for our RAM dealership serving Jenkintown. With such a close community in this small suburb, you will enjoy knowing you are properly equipped to help whenever you can.
Rely on RAM for Jenkintown's Tough Tasks
When the job seems like it is too tough, Jenkintown drivers can rely on RAM. Our line of pickups start with the popular 1500 model and range up to specialty models for the truly tough tasks.
The RAM 1500 offers Jenkintown drivers a great pickup that is both practical for getting around town or traveling to job sites and performing grueling work. From hauling and towing to loading up cargo, the 1500 can handle almost anything the average worker and driver can throw at it.
When these tasks seem too treacherous for the 1500, our 2500HD and 3500HD models are perfect. They offer a boost in power for those who know they are going to need more than the standard pickup can handle.
Still need something more capable? The Chassis Cab models are perfectly equipped for whatever you need them for. They push the limits of power because we know some of our drivers absolutely need a specific type of truck to get their jobs done right.
Your RAM Runs Strong Thanks to Our Service Center
All of that hauling, towing, and cargo puts a great deal of stress on your vehicle over time. Of course our RAM models are made to handle it, but only if they are properly maintained.
At our RAM service center serving Jenkintown, we make sure your vehicle is in the best shape possible so it won't let you down on the job. From routine maintenance to extensive repairs, our technicians and facility are equipped to get you back on the job as soon as possible.
Time to get to work. Call us today at (888) 458-0230 to see why you should be driving a RAM.
View Larger Map