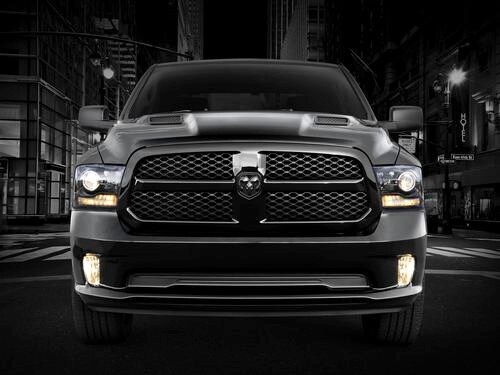 Throughout Philadelphia and the surrounding areas there is building development, road construction, and farmlands that require the right tools to get the job done. One of the most crucial tools can be found at our Langhorne area RAM Dealership, Barbera's Autoland. When it comes time to get the perfect truck, nothing beats the extensive lineup of RAM models.
A Truck for Every Job
If you are a one man wrecking crew (or even a large company) the RAM 1500 delivers you the power of one of the toughest half-ton trucks on the market combined with style and efficiency for everyday driving. RAM 1500 drivers will receive best-in-class towing at 6,500 pounds with the 2.6L Pentastar V6.
Our Ram dealership Barbera's Autoland ups that ability with the RAM 2500 featuring a 5.7L HEMI® V8 engine with dual Variable Valve Timing. The RAM 2500 CNG is the only OEM-built compressed natural gas-powered pickup truck in North America.
For the ultimate pickup power, the RAM 3500 delivers 385-hp at 2,800 rpm, best-in-class torque of 850 lb.-ft. at 1,600 rpm, and a maximum trailer weight of 30,000 pounds. This truck is not for the faint of heart and it is geared to get the toughest jobs done.
RAM is not only known for its amazing pickup trucks. The Tradesman C/V is a very versatile van with three flooring options. Choose from a flat, uninterrupted, high-capacity surface or add through-the-floor access to three exclusive storage bins. You will benefit from an additional 11.5 cu. ft. of cargo capacity and load floor tie-downs, and the load floor can even be removed completely to accommodate upfits.
Don't Let Your Truck Fail You On The Job
After you put your RAM through the ringer, it is highly important that you keep up on its maintenance. Simply keeping up to date on oil changes will help keep it going strong.
Barbera's Autoland is the perfect place to make sure your RAM is running properly because our technicians are factory trained. They know the inside and out of your truck, so you can be assured when it is crucial to have reliable power, your RAM will deliver.
For more information on all RAM vehicles please call us today at (888) 458-0230.
View Larger Map