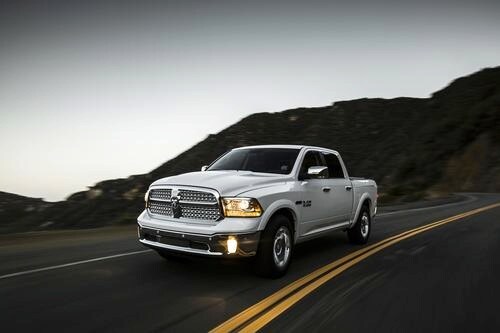 Pennsylvania is a great state for development. If you are looking to live in the city or set yourself up in a more rural town, you can do so right in Delaware County. A growing area needs the right people and tools to make these expansions happen, which is why Barbera's Autoland is a leading RAM dealer serving Springfield.
Get the Job Done With RAM
Cities like Philadelphia are in constant construction for better roads and buildings. When you need to move heavy cargo or need the power to pull pipes, woods, and more into and out of the ground, it is imperative to have a truck that won't quit. This is why RAM prevails when other trucks fail.
The RAM 1500 has been one of the most awarded pickup trucks on the market. Not necessarily small, but the perfect size to maneuver city streets while towing equipment or loaded with materials, the RAM 1500 was made for both urban and rural areas.
Models likes the 2500 and 3500 are perfect for Springfield RAM shoppers. With larger roads, and open areas, these two heavy-duty pickups have plenty of room to transport some of the heaviest workloads for a job site.
Specialty models like the Tradesman Cargo Van and the Chassis Cab offer exactly the right type of vehicle for specific job types.
Make Sure Your Truck Doesn't Fail You When You Need It
Yes, the RAM is equipped with the power and many accessories to help you get the toughest jobs done. However, it is imperative to make sure your vehicle is running properly to work at peak performance.
Our trained technicians will help you keep your RAM well maintained, and even outfit it with the additions you need for your jobs. Trailer hitches and cables, new tires, and much more are readily available at our dealership.
One of the advantages of shopping at Barbera's Autoland for RAM models is the affordability. We finance both new and used models in order to get you driving and working hard as soon as possible. Additionally, we have help many companies and individuals get their new car with our Construction Discounts.
For more information on all things RAM, please call Barbera's Autoland today at (888) 458-0230.
View Larger Map